Are you an NFT enthusiast looking for a better way to manage your events? Introducing Atomcal, the NFT calendar events management bot that integrates with Discord and Twitter to automate and sync events announcements, and allow guest signups via Web3 Token. In this blog post, we'll take a closer look at Atomcal's features and how it can help you manage your NFT events more efficiently.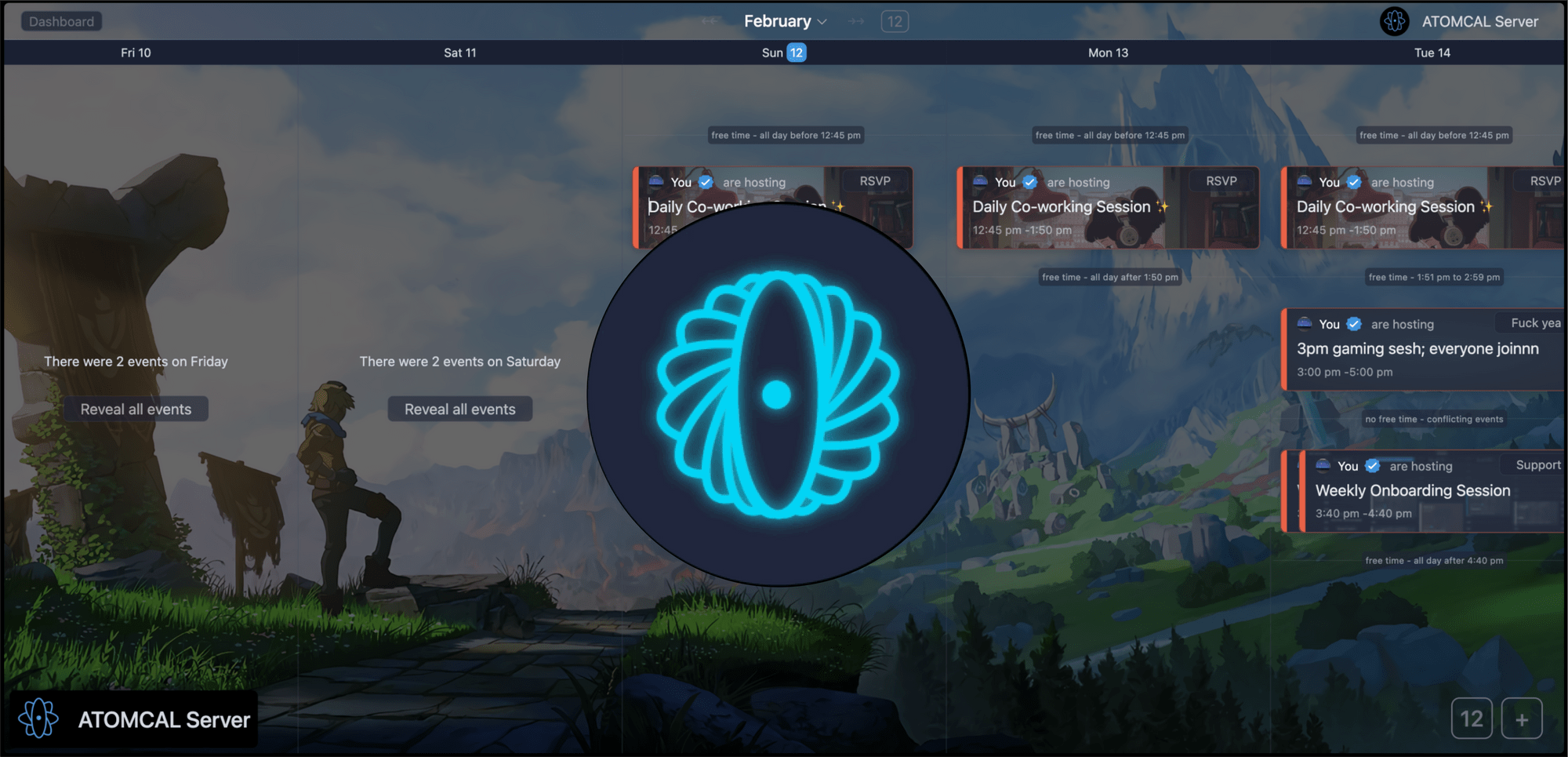 Atomcal is designed to help NFT creators and enthusiasts manage their events more effectively. It's a Discord and Twitter bot that automates event announcements, signups, and reminders. With Atomcal, you can create an event in seconds, and it will be automatically added to your Discord server's event calendar. This means that your community members will never miss an event, and they'll always know when and where to attend.
One of Atomcal's standout features is its integration with Web3 Tokens. This allows guests to sign up for events using their tokens, which creates a secure and efficient way to manage guest lists. This feature is especially useful for NFT events, where security and exclusivity are essential.
Atomcal's Discord and Twitter integration makes it easy to promote events and engage with your community. You can use Atomcal's pre-built NFT Discord template to create an announcement channel for your events. This channel will automatically display all upcoming events and allow community members to RSVP directly from Discord. You can also use Atomcal to post event announcements on Twitter, and you can even set up recurring tweets to remind your followers about upcoming events.
Atomcal's Twitter feed bot for Discord is another useful feature. This bot automatically posts your Twitter feed to your Discord server, so your community members can stay up to date with your latest news and updates.
In conclusion, if you're looking for a better way to manage your NFT events, Atomcal is the solution you've been searching for. With its Discord and Twitter integration, Web3 Token signups, and automated event reminders, Atomcal makes event management simple and efficient. To learn more and to start using Atomcal today, visit discord.gg/nftcalendar or nftcalendar.io.