You can now copy paste events in Atomcal.
Copy pasting events mean it will save tons of time when you have repeating events on Discord for example. In theory, it will make the process efficient and save tons of your time creating same events.
In this blog post we will:
See how you can copy paste an event(s) until infinity
Bake you a cheesecake ❌
How to copy paste an event in Atomcal
Create and select an event
Copy event using CTRL + C
Go to the date you want to paste this event
Paste this event using CTRL + V
All done ✔. You can select the date you want to post the event in by either clicking on this days schedule, or using keyboard to go to this event via key(s).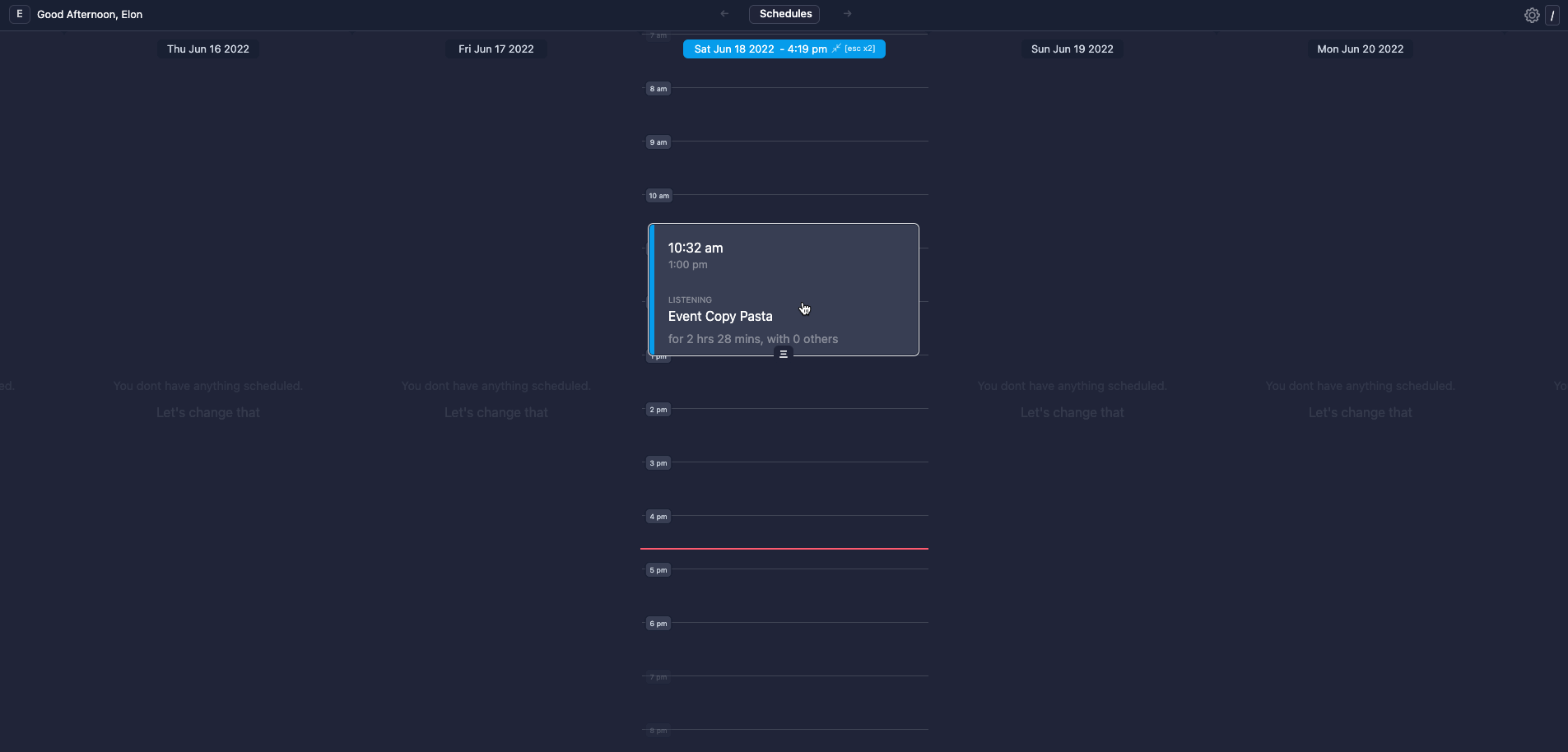 How to copy paste until eternity?
When you paste an event, the jumps are remembered by Atomcal. So when you paste the event again (CTRL+V) the next paste will happen after the jumps.
Reference