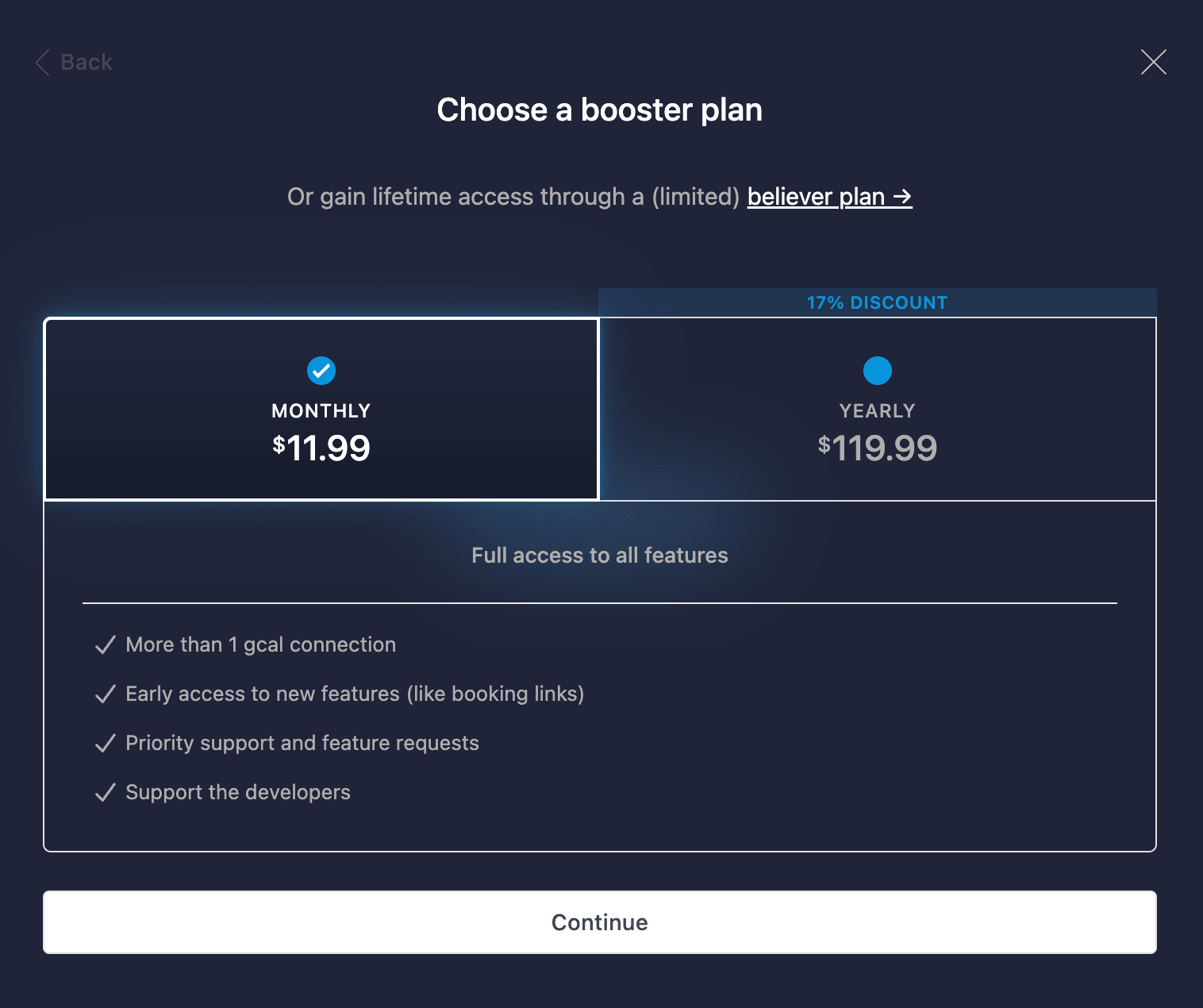 Limited believer seats are available (12/500)
#MissionBeforeMoney
Our mission is to help communities on Discord run successful events - the reason why we pursue this mission is because we believe when people come together great things are bound to happen.
If this statement rings true and you want Atomcal to exist as a product which is built to helps facilitate the process of collaboration by making it more effective and efficient, then you... believe.
Believer Perks
Every believer gets a believer badge and a Discord Believer role which gives them first-hand access to the developments and allows them to shape the app into something they want.
Free lifetime access ♥️ (typically people spend close to $10k on scheduling software in their lifetime)
Blogging rights on Atomcal.com
Admin rights on the Atomcal Discord server
Priority support
Priority feature requests
By becoming a believer
You will help fund the development and help the product grow
You will demolish the waiting list and get the product open for public
You will help make sure the core product is always free to use
You will make a direct contribution in building the best scheduling software ever!
There is a huge roadmap ahead of us that includes third party calendar integrations, availability sharing and a lot more!
Roadmap https://atomcal.com/blog/roadmap/
Head over to our discord community and use /roadmap to see what is getting shipped next 🚢🚢🚢...
---