A calendar for you, your team and your community...
At Atomcal we have a simple moto; which is to help you easily create, promote and run successful events; For this we integrate with Google Calendar and sync with Discord. You can also embed Atomcal on your website or share individual events or calendars using it
Our clients range from communities of 100k+ people to individuals and teams.
Atomcal bot is installed in 100+ communities. We use Discords built in events.
You can find us on Discord App Directory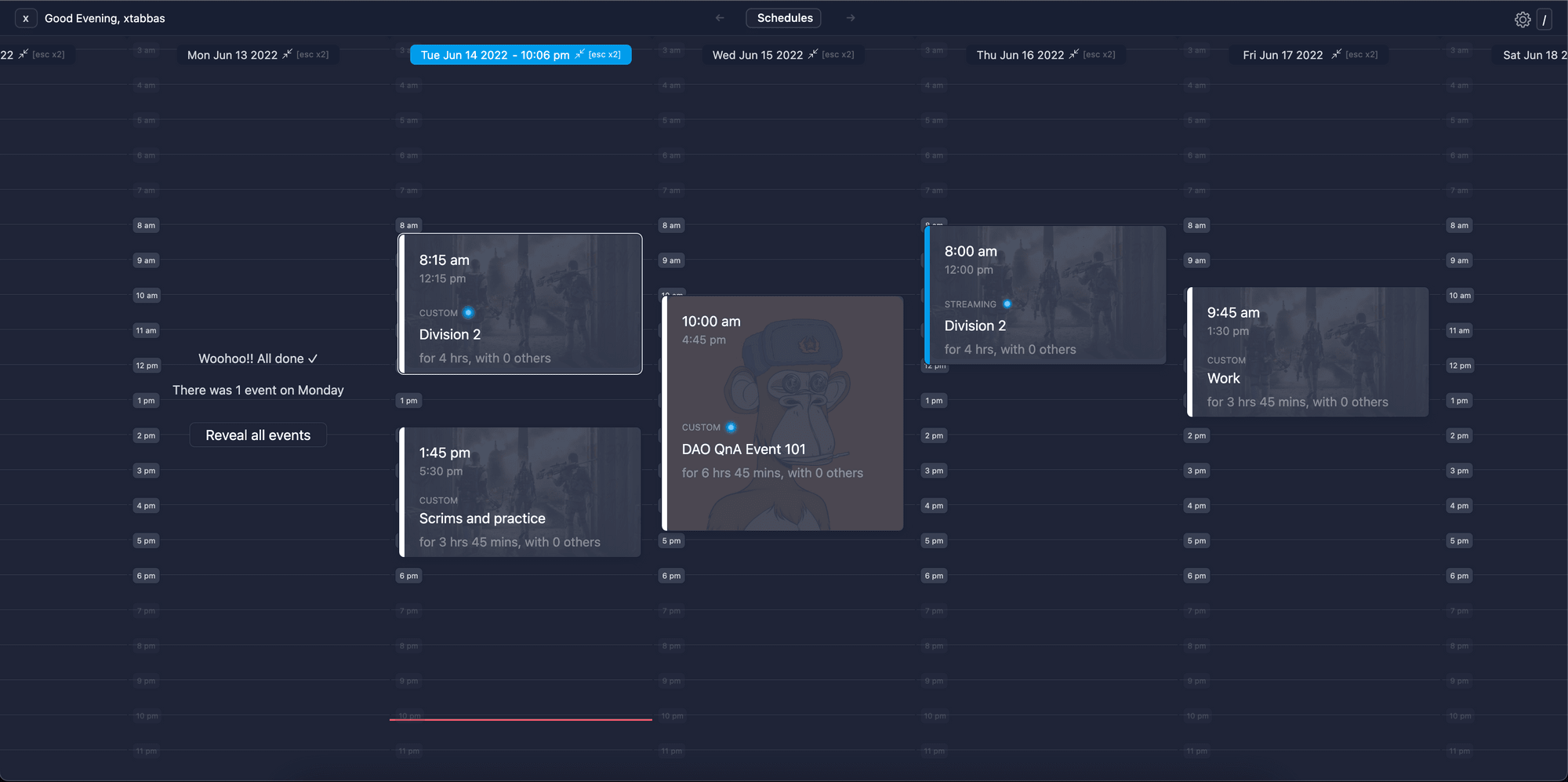 Atomcal is a time-intelligent experience simple yet powerful
Atomcal has a nice minimal design and you can take bloody notes inside you events in real time... and the share them with guests and also embeds and stuff... lol
Gcal integrations
Two-way sync all your events from Google calendar, in real time (even guests)
Repeating Events
Create free repeating events until eternity; daily weekly or monthly for free
Public & Team Calendars
See all your public & private events in a calendar dashboard that is a Joy to use...
Detailed descriptions
Add engaging and enriched event description using markdown
Embed calendar links
Embed calendars into your website, or generate shareable links
Discord Sync
Sync multiple calendars to Discord and auto create Discord scheduled events
Discord channels
Share individual events with your community in multiple channel(s) unlimited times
DM invite members
Invite members by role by a direct message on Discord and send unlimited reminder before the event starts
Mid event nudge
Atomcal Bot send an auto mid event nudges to every guest if someone hasn't joined
Event feedback
Gather feedback after events ends and improve your Events quality