As Discord continues to grow in popularity as a communication platform, more and more communities are turning to it to organize and coordinate their activities. But with so many different events, meetings, and other important dates to keep track of, it can be difficult to stay on top of everything.
That's where Atomcal comes in - the must-have Discord Google Calendar integration for streamlined planning.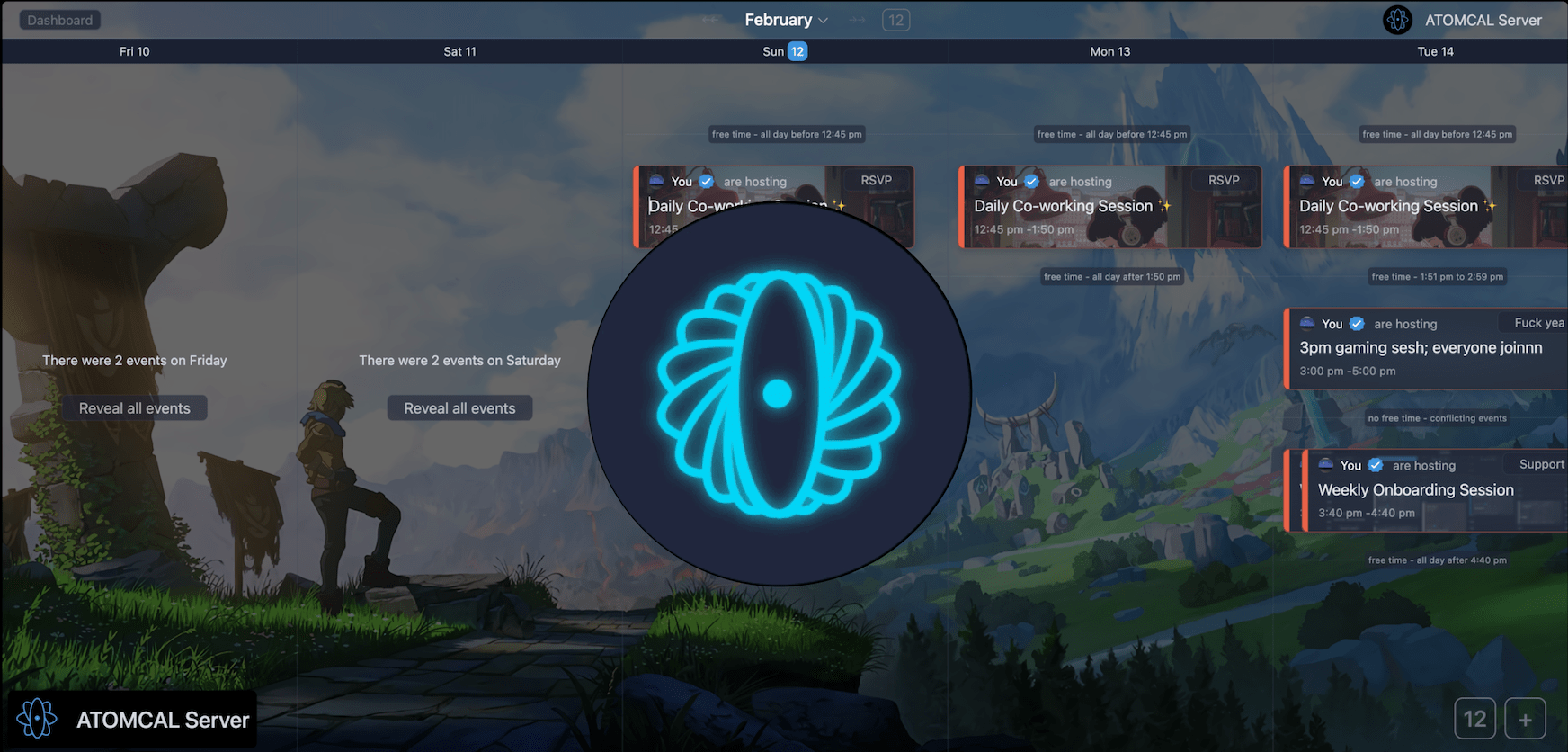 Atomcal seamlessly integrates your Google Calendar with your Discord server, making it easier than ever to keep everyone on the same page. With Atomcal, you can create events and reminders directly from Discord, and they'll automatically sync to your Google Calendar. And if you need to make changes or updates to an event, you can do it right from Discord as well.
READ https://atomcal.com/blog/the-calendar-layer-for-discord/
One of the best things about Atomcal is its customization options. You can choose which calendars to sync with your Discord server, so you can keep your personal and work calendars separate. You can also set up reminders and notifications for specific events, so you never miss an important deadline or meeting again.
But Atomcal isn't just a tool for individual users - it's also great for communities and organizations. By integrating your Google Calendar with your Discord server, you can create a centralized hub for all your events and activities. This makes it easier for members to stay up to date and engaged with the community, and can even help attract new members who are looking for an active and organized community.
Overall, Atomcal is a must-have tool for anyone looking to streamline their planning and organization on Discord. Its seamless integration with Google Calendar, customizable options, and community-focused features make it the perfect solution for both individual users and communities. So if you're ready to take your Discord server to the next level, try out Atomcal today!