Nilesbot
Niles is a bot for displaying a simple calendar in Discord. example. Niles interfaces with Google Calendar to display simple calendars in Discord. Using Niles.
Apollo bot
Apollo bot is an all-in-one calendar bot for Discord for all your event scheduling needs. Recurring events, magic time zones, event reminders, role based sign-ups, and more!
Atomcal
This app has one of the best dashboards, allows repeating events, past event history, analytics and also has AI suggestions.
Atomcal also syncs and create Discord native events and doesn't use embeds like the other apps below.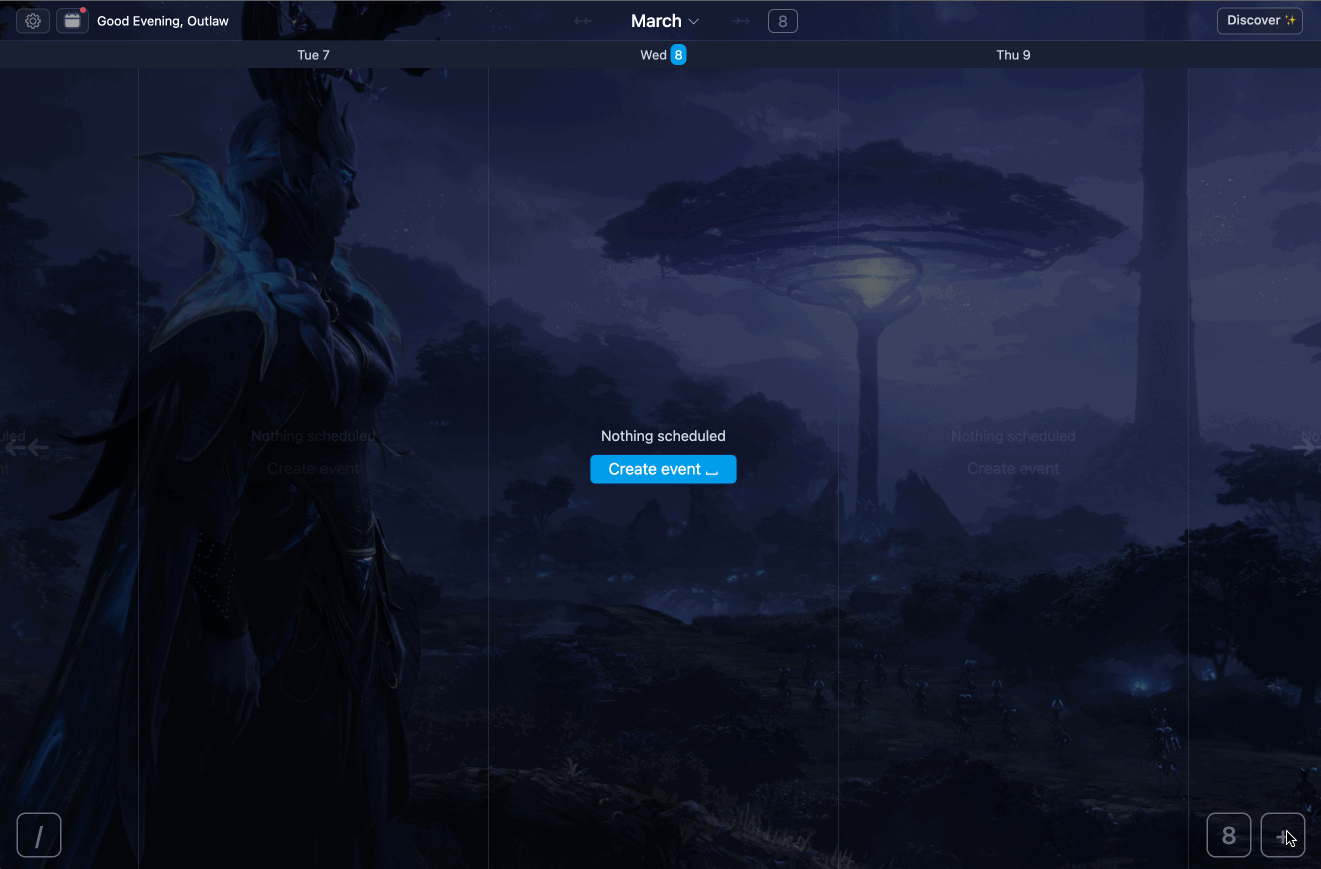 Learn more https://atomcal.com/blog/the-calendar-layer-for-discord/