Create and share calendars
Since Atomcal works out of the box without any third party integrations, you can create as many calendars to separate events into categories.
You can also invite other users to these calendar to create/edit events on your behalf. This works great for when you have a community calendar that many people schedule events on. Or a team calendar that you want to track team activities and events.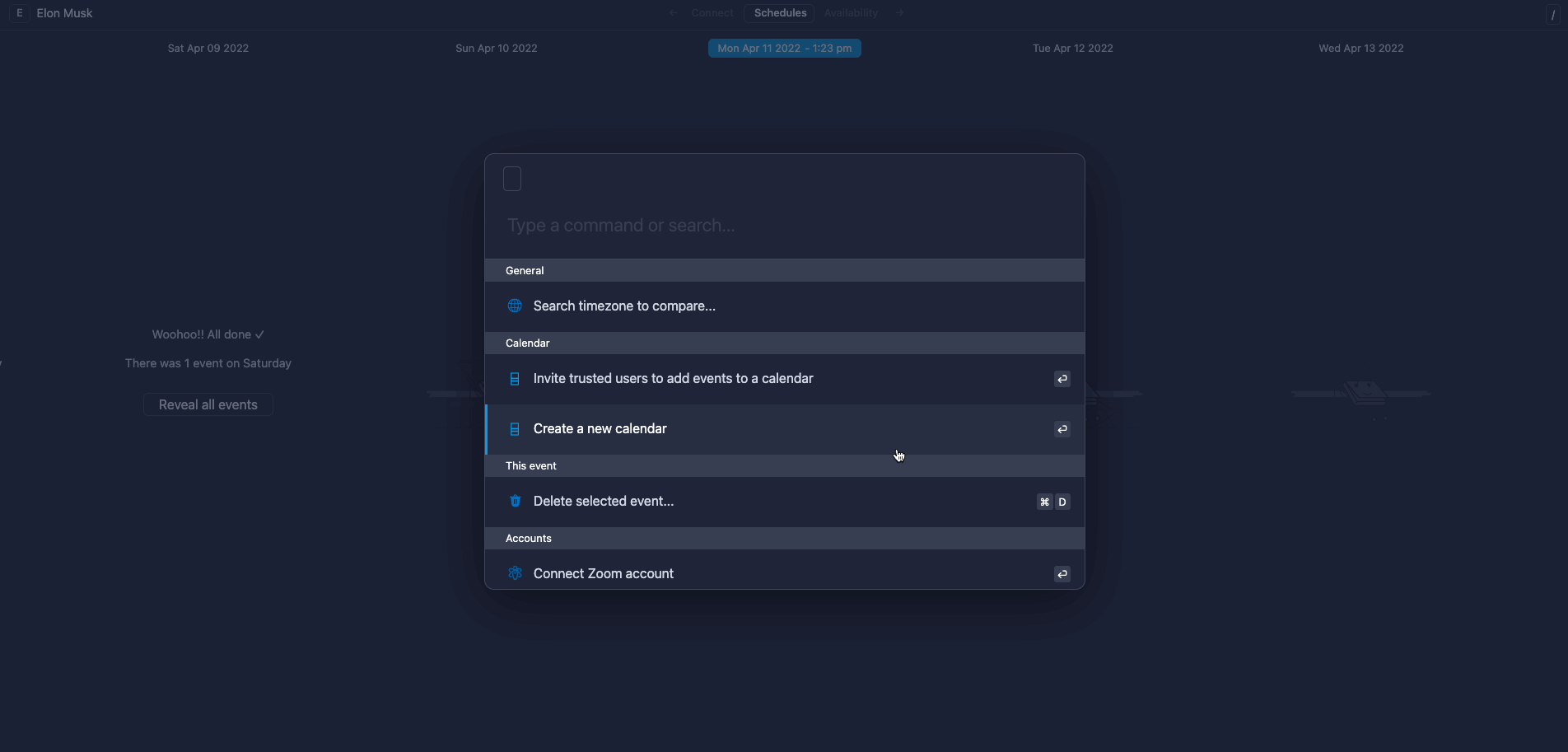 After a calendar is created, refresh the page to see it in the all calendars list if it doesn't show up. Anyhow, this can be later fixed.
So now, you can also invite other Atomcal users to create events in this calendar using the CLI!