In a fast-paced world filled with endless digital distractions, staying organized and managing your time effectively can be a daunting task. Whether you're a hardcore gamer or an event coordinator planning gatherings for your communities and friends, the key to success lies in efficient time management. Atomcal, your trusted online calendar app, is here to help you master the art of productivity. Tailored specifically for gamers and event enthusiasts, Atomcal seamlessly integrates with Twitch accounts, Google Calendar, and Discord servers, making it the perfect tool for streamlining your busy schedule. In this blog post, we'll explore how to harness the power of Atomcal to supercharge your productivity.
1. Centralize Your Gaming and Event Schedules
Atomcal allows you to create, manage, and consolidate all your gaming events and social gatherings in one place. Say goodbye to scattered notes and endless emails; everything you need is neatly organized within your Atomcal account.
2. Sync with Your Twitch Account
For gamers, Twitch is where the action happens. Atomcal's unique Twitch integration lets you link your gaming events directly to your Twitch account, ensuring your followers never miss an important stream. The result? A bigger audience and more exciting gaming sessions.
To find out how to add Atomcal to your Twitch Channel click here!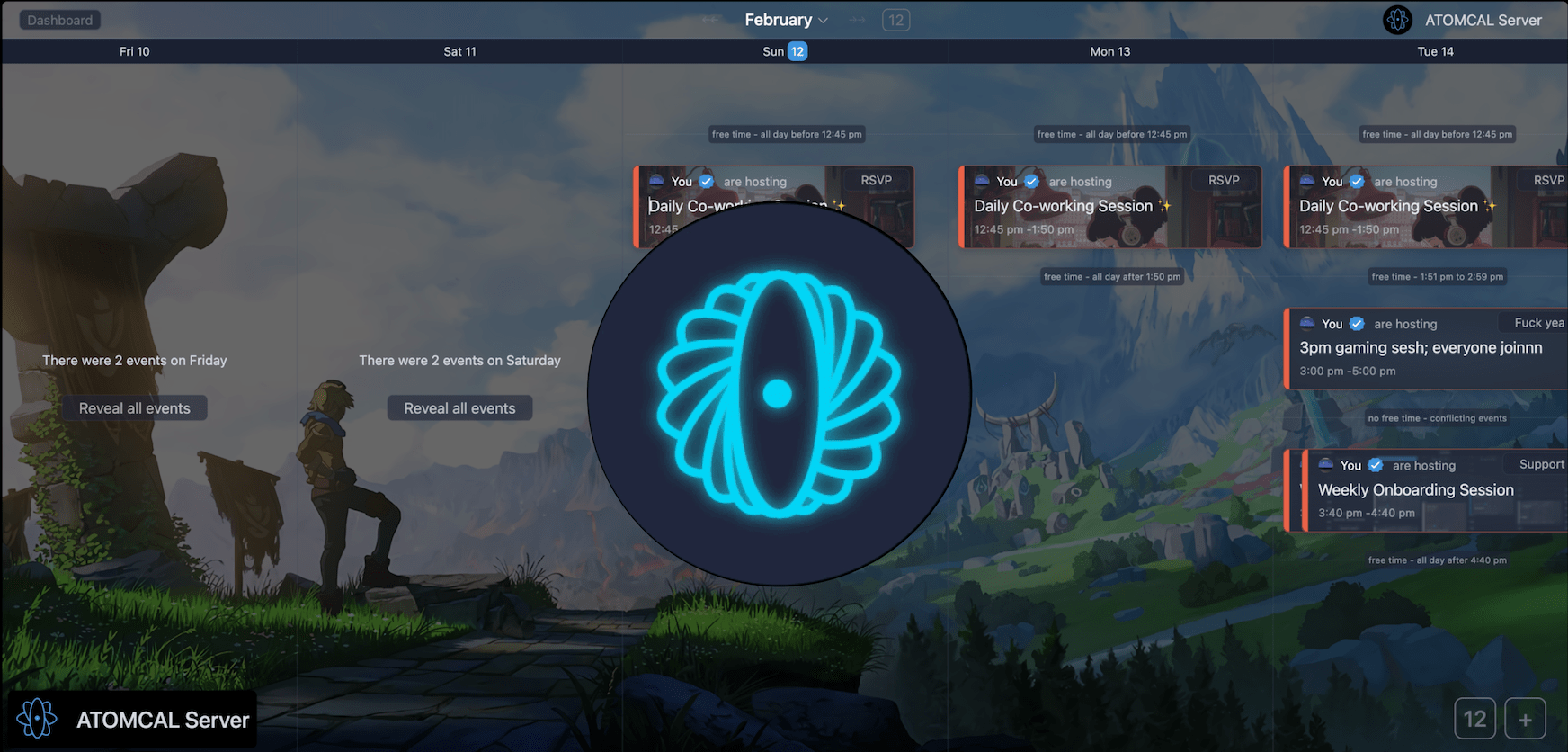 3. Seamless Google Calendar Integration
Atomcal seamlessly synchronizes with Google Calendar, enabling you to blend your gaming and event schedules with your daily life seamlessly. Never miss an appointment, deadline, or family gathering, as your Atomcal calendar works in perfect harmony with your Google Calendar.
To find out how to add Atomcal to your Google Calendar click here!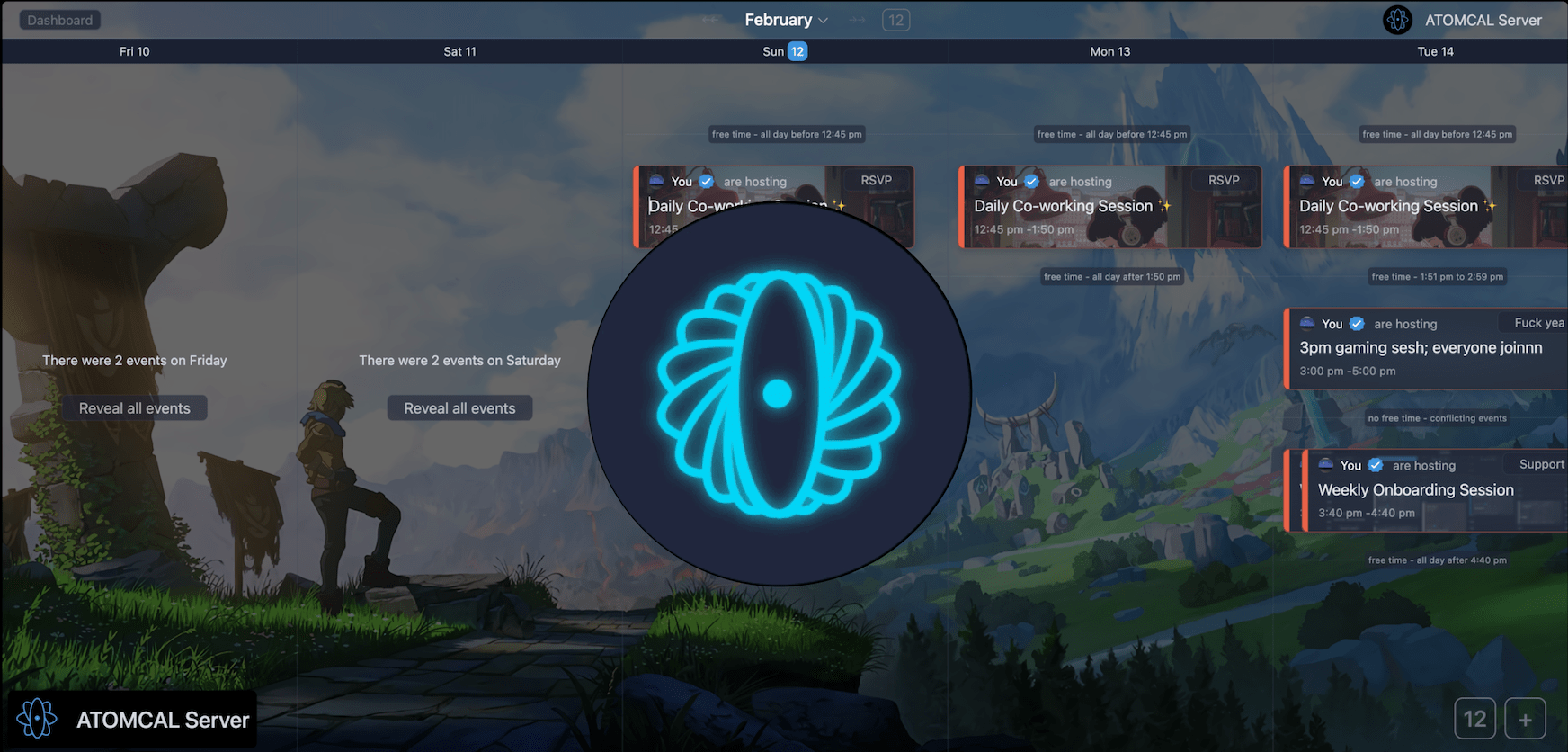 4. Real-time Discord Server Updates
The heart of your gaming community often lies within your Discord server. Atomcal ensures everyone stays in the loop by sending real-time updates about upcoming events directly to your Discord server. This way, your friends and followers are always informed and ready to join the fun.#
To find out how to add Atomcal to your Discord Community click here!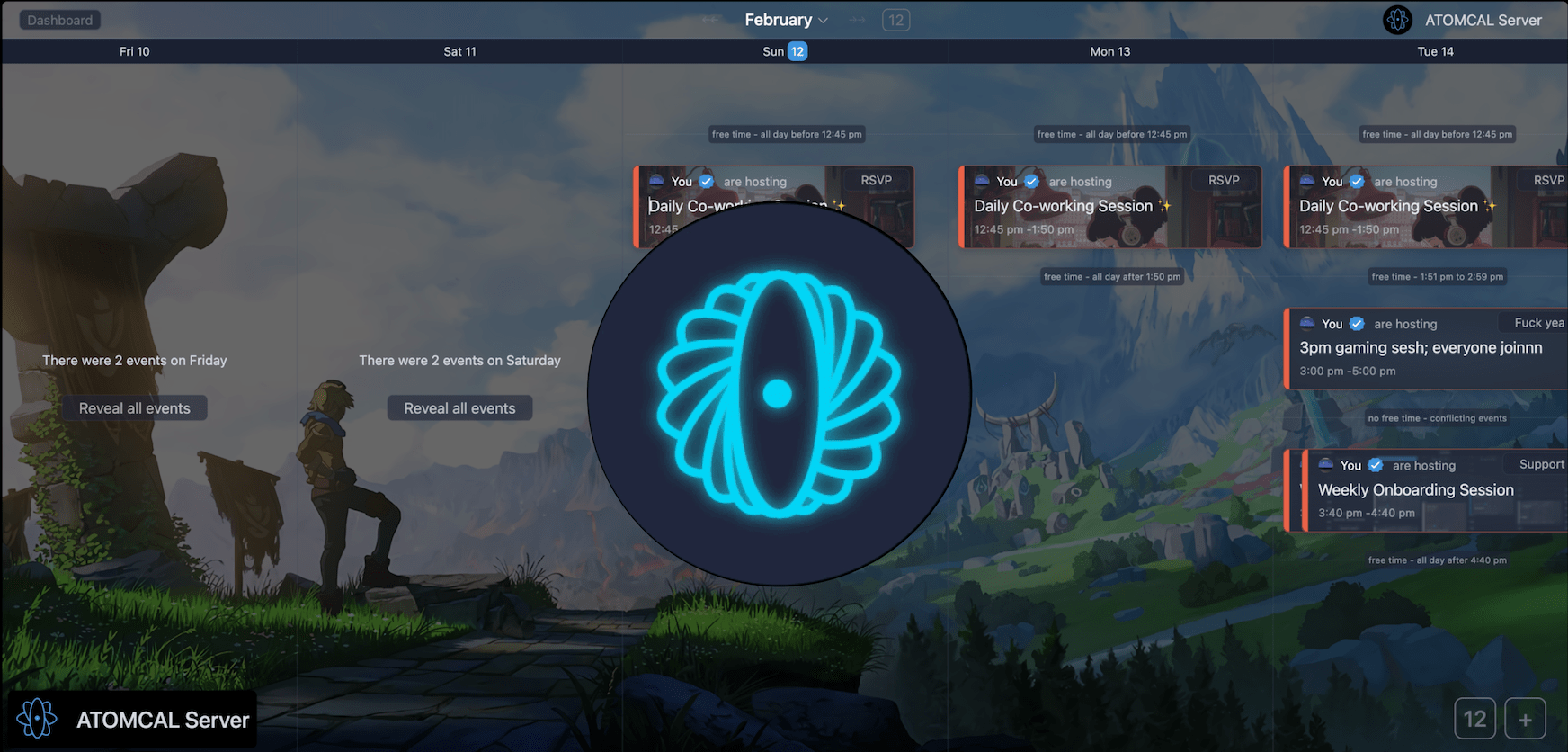 5. Customized Reminders and Notifications
Atomcal lets you set up customized reminders and notifications for your events. Receive alerts via email, push notifications, or even Discord messages, so you never miss an important moment.
6. Collaborate Effortlessly
Planning events with friends or coordinating gaming sessions with teammates has never been easier. Atomcal's collaborative features allow multiple users to edit and manage event details, ensuring everyone is on the same page.
Conclusion: Atomcal, the ultimate online calendar app for gamers and event coordinators, is the key to mastering time management and boosting your productivity. With integrated Twitch support, Google Calendar synchronization, and Discord server notifications, Atomcal makes staying organized a breeze. Say goodbye to missed gaming sessions, forgotten events, and scheduling chaos. Harness the power of Atomcal and take control of your time like never before. It's time to level up your productivity and make every moment count with Atomcal. Try it today and experience the difference for yourself!